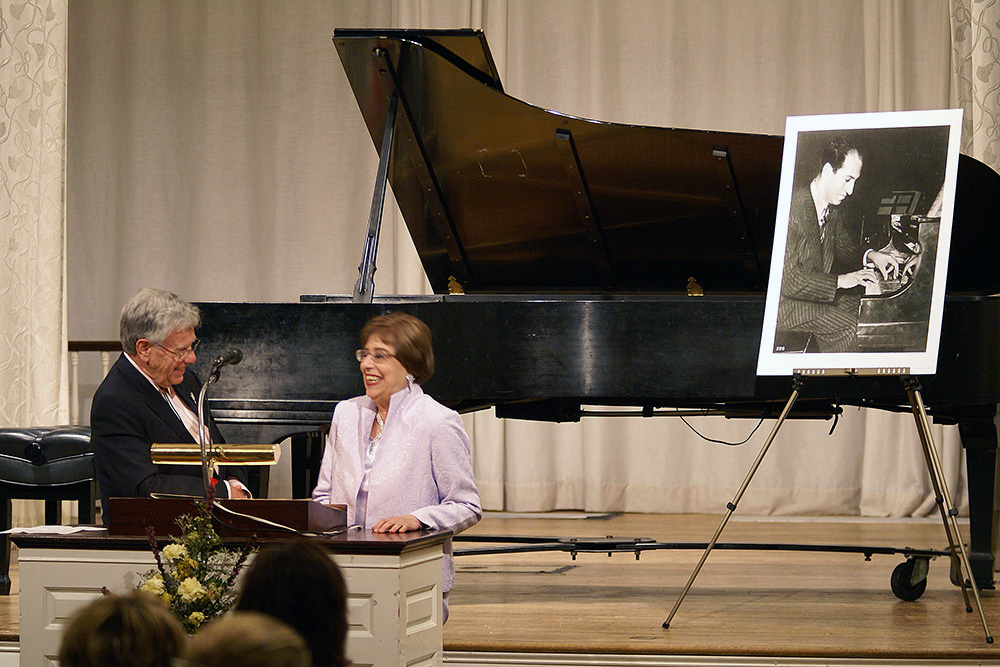 Photo Gallery of YEVGENY MOROZOV PIANO STUDIO in Middlesex County New Jersey. Young Musicians Festival and Competition in Philadelphia to Celebrate George Gershwin. OPENING GALA & RECEPTION. SUSAN STARR, Honorary Chairman of the Board, internationally renowned concert pianist, the Winner of the Tchaikovsky Competition in Moscow, and famed broadcaster ROBERT SHERMAN (WQXR's), who was hosting the Gala.
Read more about Yevgeny Morozov Piano Studio in Middlesex County NJ.
Read more about "You Got Rhythm" Festival & Competition.