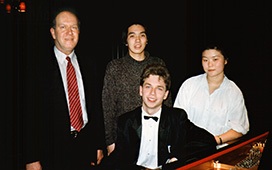 Concert Pianist
U.S. and European-trained concert pianist Yevgeny Morozov won audience recognition as a talented virtuoso, solo and chamber music performer with transcendental technique and fine musicianship. He has appeared in solo recitals in the U.S. and Europe, performing on such notable stages as NYC's Carnegie Hall, National Concert Hall in Dublin, Slovak Philharmonic Hall in Bratislava, Fatra Palace of Arts in Žilina, Concert Hall of National Opera of Ukraine in Kiev. Yevgeny was featured to perform at numerous music festivals and concert series in the U.S. and Europa, among them the V. Middle European Festival of Concert Art, Prokofiev's Music Festival in Moscow, International Keyboard Institute & Festival in NYC, Mannes Festivals "La Belle Époque" and "The Birth Of Romanticism", Sarasota Music Festival in Florida.
Piano Accompanist
High caliber experienced collaborative pianist, Staff Accompanist at Rutgers University, NJ, Yevgeny Morozov provides regular accompaniment to fellow doctoral students at Rutgers University, New Brunswick; students at MTNA competitions, numerous Winner's recitals in Weill Recital Hall at Carnegie Hall, Kimmel Center in Philadelphia, Princeton Hall of Westminster Conservatory, among others.

Yevgeny Morozov has served as a collaborative pianist for Conductors Retreat at Medomak with Kenneth Kiesler, was a piano accompanist for Yamaha Masterclass with Karl-Heinz Kammerling, and for masterclasses of the Metropolitan Opera Orchestra Principal Flutist Stefán Höskuldsson and internationally renowned flutist Paul Edmund-Davies.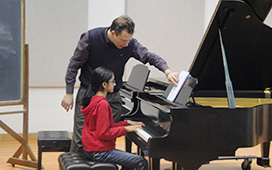 Piano teacher
Private piano lessons with U.S. and European-trained virtouso pianist and highly skiled piano teacher in Central NJ. Well qualified piano teacher provides professional piano instruction to beginner, intermediate, or advanced players:
Teaching piano for over 12 years.
European Method of Piano Teaching.
Preparing for the ABRSM and RCM.
Preparing and consulting music college entries and coaching for recitals.
You can have piano instruction at teacher's studio in East Windsor, Central NJ, or in you home in Monmouth / Middlesex / Mercer County NJ (Princeton, East/West Windsor, Hightstown, Plainsboro, Monroe, Marlboro, Freehold, Manalapan, East Brunswick, Old Bridge, and surrounding areas).
All about me: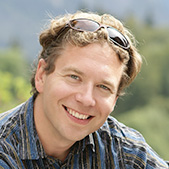 Virtuoso pianist, accompanist and highly skilled piano teacher in Central NJ.
Piano faculty member at Mason Gross School of the Arts / Extension Division. Staff Accompanist for the Rutgers University's Music Department (New Brunswick, NJ). Private piano teacher in Central NJ (Princeton, West Windsor, East Windsor, Hightstown, Plainsboro, Monroe, Old Bridge, Marlboro, Freehold, Manalapan, East Brunswick, South Brunswick, and surrounding areas).

Lots of experience in concerts: solo performance, chamber music, and as a piano soloist with orchestra.

RSAMD (U.K.), Yale School of Music, and Mannes College of Music alumnus. Mason Gross School of the Arts DMA candidate.

Yevgeny Morozov has studied, participated in masterclasses or taken lessons with some of the most prestigious pianists in the Europe and in the U.S: Philip Jenkins (U.K.), John Lill (U.K.), John O'Conor (Ireland), Boris Berman (USA), John Perry (USA), Robert Levin (USA), Claude Frank (USA), Peter Frankl (USA), Jacob Lateiner (USA), Susan Starr (USA), Eugene Injic (USA/France), Boris Berezovsky (Russia), Arie Vardi (Israel).
Quick Links


Haydn Piano Sonata No.38 Hob.XVI:23, F major.
Yevgeny Morozov, live in concert. Morse Recital Hall In Sprague Memorial Hall (Yale).

You can also hear me at
My YouTube channel:


What's New:
2014 Adult Amateur Chopin Competition | Houston, Texas. Yun Liang, piano student of Yevgeny Morozov, has been awarded the Gold Medal. Read more...
New York Flute Club | Flute Fair 2014. Chamber music performance at the New York Flute Club. Collaboration with Erin J.Bouriakov, associate flutist of the Metropolitan Opera. Read more...
Piano students of Yevgeny Morozov to be featured at Carnegie Hall. Congratulations!!! Read more...
The concert and awards ceremony at prestigious Steinway Hall, NYC. Honors piano recital featured the most accomplished students of Yevgeny Morozov. Read more...
Congratulations on receiving ABRSM "Highest Distinction Mark Award in the New Jersey-Pennsylvania-Delaware" in the Practical Exams Nov. 2013. Read more...
Congratulations to our students, winners of the Cecilian Music Club Young Artist Competition (Freehold, NJ). Read more...
Tuba Bach Chamber Music Festival, Michigan. Chamber music performance with Universal Brass Ensemble. Read more...
Collaboration with Paul Edmund-Davies, Principal Flute in English National Opera. Concert and master class at Windworks Studio of Philadelphia. Read more...
Piano master class, given at the Eastern Michigan University, as a part of the concert series on the tour of Michigan. Read more...